Le principe de ce rendez-vous est simple, il faut répondre à trois questions chaque lundi:
1. Qu'ai-je lu la semaine passée ?
2. Que suis-je en train de lire en ce moment?
3. Que vais-je lire ensuite ?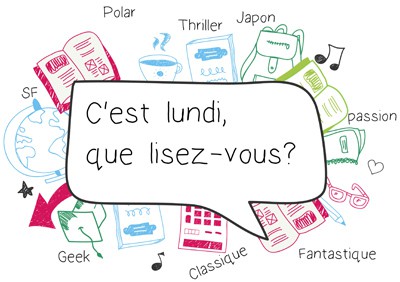 J'ai connu ce rendez-vous sur le site de Galléane et je me suis dis pourquoi ne pas participer, même si mon débit de lecture n'est pas aussi volumineux que le sien ;-).
Bonjour à toutes et tous.
J'ai terminé Agent double, et ce fut une belle lecture, pleine de rebondissements, de monstres et d'humour. Un roman loufoque, improbable et captivant.
Bonne semaine de lecture.

Ma lecture en cours :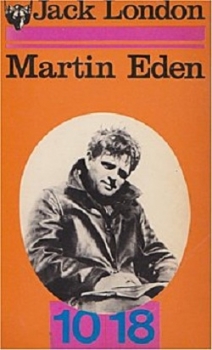 Martin Ede de Jack London
J'avais depuis longtemps ce livre dans ma liste d'envie, je l'ai trouvé lors d'une bourse aux livres et attaquée sa lecture dans le train.
Martin Eden, un marin de vingt ans issu des quartiers pauvres d'Oakland, décide de se cultiver pour faire la conquête d'une jeune bourgeoise. Il se met à écrire, et devient un auteur à succès. Mais l'embourgeoisement ne lui réussit pas… Désabusé, il part pour les îles du Pacifique. Ce magnifique roman paru en 1909, le plus riche et le plus personnel de l'auteur, raconte la découverte d'une vocation, entre exaltation et mélancolie. Car la réussite de l'œuvre met en péril l'identité de l'écrivain. Comment survivre à la gloire, et l'unir à l'amour, sans se perdre soi-même? Telle est la quête de Martin Eden, le marin qui désire éperdument la littérature.
Ma dernière chronique :
Agent double de Daniel O'Malley
Une belle suite donnée à The Rook, une intrigue tenace et haletante teintée d'humour.
Quand, après des années de combats acharnés , deux organisations secrètes et rivales sont contraintes d'allier leurs forces, une seule personne semble en mesure de les aider à conclure cette paix nécessaire : Myfanwi Thomas, la très fantasque héroïne de The Rook. D'un côté, la Checquy, organisation secrète chargée de combattre les forces surnaturelles qui menacent la Couronne britannique.De l'autre, les Greffeurs, une société de peu recommandables alchimistes belges adeptes de manipulations génétiques en tous genres. Sans compter les mystérieux Antagonistes, qui tentent par tous les moyens de faire échouer les négociations.
Ma prochaine lecture :
Quel le choix va être compliqué ;-), sachant que je vais partir 1 semaine en formation à Montpellier, va falloir prévoir le stock ! 😉
Ma dernière acquisition :
Rien de nouveau cette semaine.
Bonne semaine à tous