Il vaut mieux ne pas se souvenir de qui on est…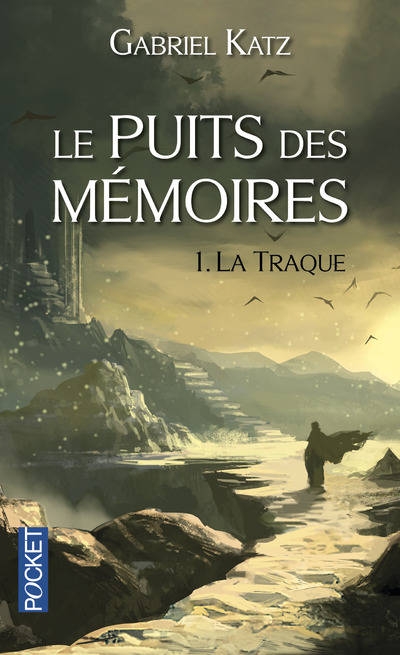 Editeur : Editions Pocket – 381 pages
Ma note: 4/5
L'histoire :  
Trois hommes se réveillent sur une route de montagne. Tout ce dont ils sont sûrs c'est qu'ils viennent de retrouver la liberté. Encore si l'on peut parler de liberté quand on ne se souvient pas de qui on est.  Ils vont rapidement se rendre compte de certaines de leurs facultés mais surtout de leur état de fugitif. Pourquoi? Qui les poursuit?  Qui sont-ils? Autant de questions auxquelles ils espèrent des réponses.

Mon avis : 
Mon attente a été récompensée par ce roman. Et pour un retour à lecture Fantasy je ne pouvais pas mieux tomber.
Ce 1er tome est une mise en place de l'histoire et un premier contact avec les personnages. On chemine au côté des héros dans leur recherche d'identité. Car comme le laisse entendre le titre, il y a une problématique de mémoire dans ce roman. Nos 3 héros ce sont réveillés ou plutôt dirais-je éveillés sur une route de montagne, suite à un éboulement qui leur a permis d'être libérés de leur caisson-prison. Pourquoi étaient-ils emprisonnés?  Ils ne le savent pas, comme ils ne se souviennent plus non plus qui ils sont.  Petit à petit ils se découvrent des talents cachés : bretteur hors pair, mage et lanceur de couteau émérite. Pour autant leur identité les fuie. Ils se choisissent de fait un prénom et c'est donc Nils, Karib et Olen qui prennent le chemin d'une longue quête, qui les mènera d'un village de paysan à une grande ville de garnison. Ce n'est pas évident lorsque que l'unique chose que le sait de soi c'est la récompense de 100 000 écus pour notre capture. Dans ce premier tome l'auteur met en place les protagonistes et laisse le puzzle de leur identité s'assembler au fur et à mesure de leurs découvertes.
J'ai plongé avec plaisir dans ces prémices d'une grande épopée, alors comme il s'agit de la mise en place il ne faut pas s'attendre à être bouleversé par l'histoire, mais la montée crescendo fait que l'on est impatient de lire le tome2. Tous les bons ingrédients d'un excellent livre de Fantasy sont réunis, et cela me rappelle Ô combien ce type de lecture est séduisante. Certains passages m'ont fait sourire, allusion volontaire ou non à Game of Thrones comme p120 :
C'était le rempart du monde civilisé contre la barbarie du Grand Nord, un mur inébranlable face aux terribles hordes qui jadissent avaient déferlé jusqu'au confins des terres samorréennes.
L'auteur à su doser avec justesse les descriptions et les aptitudes de ses héros et de l'univers qui se dévoile au fil des pages. Il est difficile de lâcher ce roman qui se lit avec entrain. Les personnages sont terriblement attachants avec leurs forces  et surtout – et c'est ce qui les rends proches – leurs faiblesses.
Si la Fantasy c'est pour beaucoup le Seigneur des anneaux, et dernièrement Game Of Thrones, ce genre regorge de nombreuses  pépites. Et si Gabriel Katz n'est pas encore David Edding, il n'en est pas moins un auteur qu'il vous faut lire.
Mon petit point positif :
Le tome 2 vient de sortir en poche et rejoindra lundi ma – déjà bien chargée – PAL.